About Us - Accounting Outsourcing & Tax Preparation Firm - CapActix
CapActix – An ISO 9001:2015 & ISO 27001:2013 certified company outsourcing exclusive solutions for Accounting & Finance for a diverse range of industries. CapActix brings businesses to the next level by making its functioning smooth & efficient.
We, at CapActix, being in a customer-centric environment; serving our clientele towards excellence and keeping the accounting & finance sectors neat and transparent. We incorporate one's business with the latest technology and innovations for making accounting better and investing our resources that build a powerful foundation for any organization. We also provide expert tax preparation services for USA businesses. Our tax preparation services for CPA firms help many USA businesses to operating smoothly.
To constantly achieve a stable state of being in a providing platform of customized and standard accounting and financial services to the clientele. We aim to become and stay at the leading platform for accounting solutions and bring a remarkable growth for our clients, employees and all the stakeholders involved that can indeed fuel our progress.
To gain a praiseworthy niche in professional accounting and finance sector and hence, become one of the most satisfactory outsourced accounting services providers in a very exceptional and cost-effective manner. We do aim for the utmost satisfaction and transparency with and within our clientele organizations.
Our Core Values
We believe in nurturing our systems in a way that adopts PILEA (i.e., a plant that is grown as an indoor plant) as our core value. We get guidance through these values as a key factor and run the decision-making process firmly. This is what keeps our organization up to the mark.
Performance
Our metric of performance is meeting tight deadlines to a great extent and our only aim is to achieve an exceptional quality within a short span of time.
PEOPLE
We do understand taking care of our people and try to provide them best employee experience so that in return they provide best client experience to our clients. Our employees are our biggest assets and we never compromise with the appreciations to their utmost dedication to the work. We believe in keeping our work culture healthy, work-friendly and inspiring.
EXCELLENCE
We take innovation into account and implement to bring the standards of working and consistently strive to match higher standards in our techniques and quality of work.
ACCOUNTABILITY
We mean the promises and commitment. We expect our clients to hold us accountable for our work just as we hold ourselves accountable for continuous improvements. We take our commitments on a serious note and never take it for the compromises.
INTENSITY
We work with an intensity to prove ourselves towards the incredible achievements of our clientele and we believe in accomplishing things on time with a better perspective every time.
INTEGRITY
Honesty defines our relationships with our people, clients, and other stakeholders. We follow strong ethical principle in our deliverables.
LOYALTY
Our emphasize goes on keeping trustworthiness on the top and being loyal to our employees and clients on every single part of the work elements. We appreciate fair dealings in our business.
Core Management Team
CHIRAG KOSHTI
CEO & Founder
Chirag Koshti – Being a member of Chartered Accountants of India and member of ICPAU, he is quite leaning towards this business and take it as the prime responsibility. Proudly holding a distinctive degree in Commerce, Chirag deeply understands the ups and downs of any business in terms of accounting, finance, costing and management essentials.
He formulates long-term development strategies with a clear vision and leads the organization in that direction. Being associated with the International Organization "Grant Thornton" and served as one of the members of Strategic Leadership Board, he has an extensive experience in providing Business Analyses & Planning as well as CFO Consulting Services to Multinational and Local businesses.
His niche relies on Cost Analysis, Business Operations Analysis, CFO Services, Internal control & Risk Analysis, Implementation of integrated accounting system and International Taxation which makes him the best situated for the most appropriate business solutions. He has great experience in providing opinions to multinational companies on issues related to International Taxation and Group Restructuring.
The vast & exceptional learning experience through working in various industries such as manufacturing and Professional Consultancy makes him extraordinarily accounting professional. Being a people person, he nurtures and motivates people to attain full potential.
BHARATI KAKADIYA
COO & Co-Founder
Bharati is a member of Chartered Accountants of India and prominently owns degree of Masters in Commerce. She leads CapActix's outsourcing operations, and responsible for quality assurance and on-time delivery of services. She has a wide proven experience of CPA tax preparation for USA businesses.
She has a boundless experience in regards to accounting, compliance requirements, Business Advancement Tools and Application advisory, Financial reporting as per IFRS, preparing up to finalization in adherence with the necessary rules, regulations, and standards. Having worked across diverse cultures and with excellent skills in planning & execution, she is proficient in handling global clients spanning multiple geographies and diverse. Her expertise in tax preparation for USA businesses help the firms for smooth business operations.
She has grasped the position as a head of accounts in couple of multinational organizations and in Business Process Management department of international organisation "Grant Thornton" before endeavouring in CapActix. She has an in-depth understanding of maintaining the systemic record of accounting. She has potential knowledge of diverse International accounting software and integrated accounting applications. Tax preparation for US firms is her area of expertise.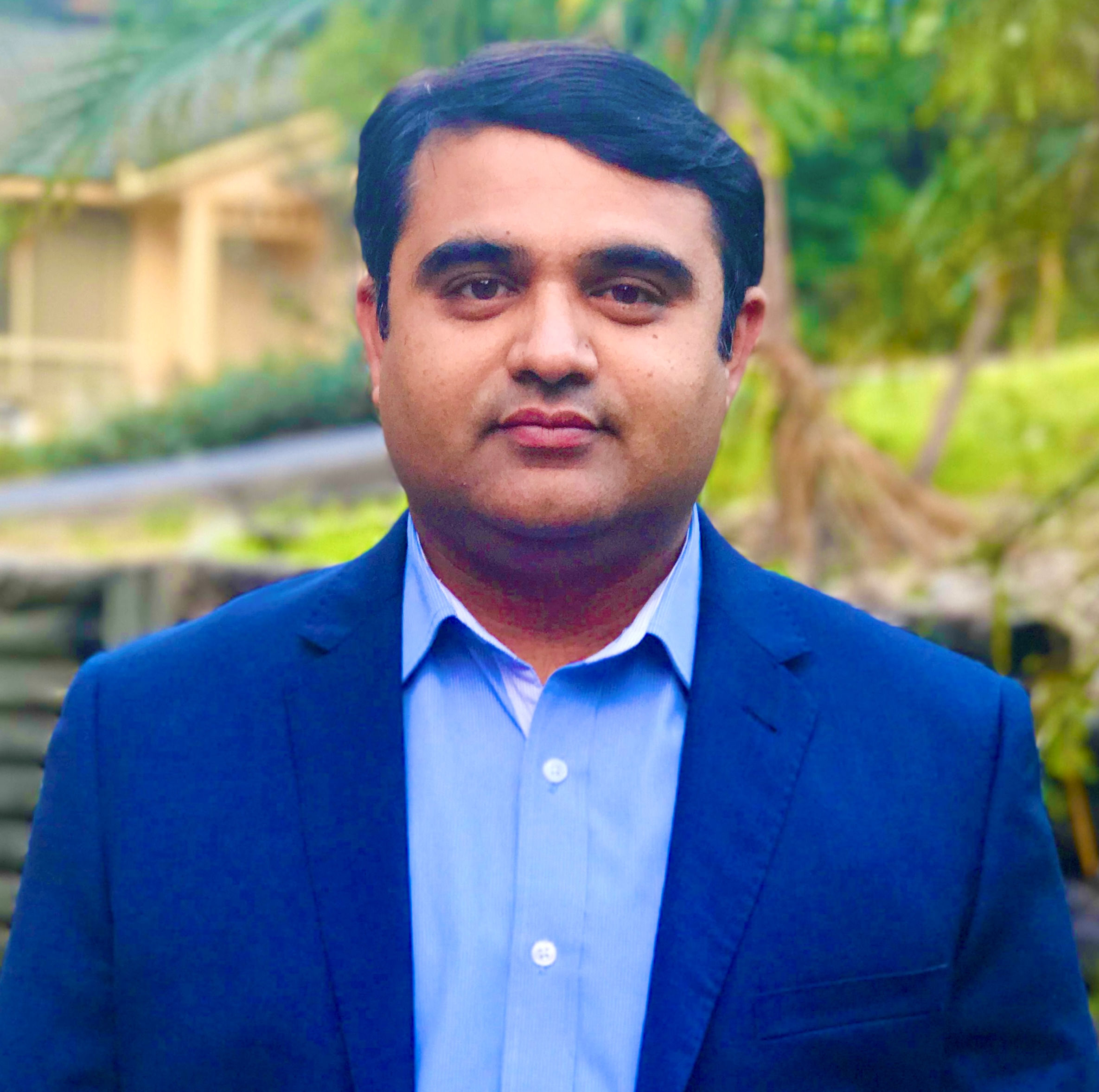 MIHIR DAVE  
Business Partner – Australia
Mihir Dave is a Management Graduate from SNMV, India, and has over 16 years of experience as a Management Executive of businesses that include mining, port & infrastructure, real estate & Knowledge Process Outsourcing. Apart from managing business operations, he is also well experienced in managing the legal side of the business such as Commercial Litigation & International Arbitration, Admiralty, etc.
Before venturing into CapActix, he has served as an Executive Assistant to the Chairman of Wollongong Coal Ltd (formally known as Gujarat NRE Coking Coal Limited). He was also holding the office of a Company Secretary of ASX listed Gujarat NRE Resources NL. He has also served as an alternate director of Rey Resources Ltd (listed on ASX), and Port Kembla Coal Terminal. At the start of his career, he got the privilege to work for ITC Limited, Mysore Sandal, Sesa Goa, Siemens India as a management intern.
VIRAJ PATEL
Business Partner – Dubai
Viraj is a member of The Institute of Chartered Accountants of India. He also has a Bachelor's in Commerce.
Viraj has a comprehensive experience in implementing systems for preparation, maintenance & finalization of statutory books of accounts and financial statements. His key areas of work are financial analysis, accounting, reporting, various management reporting, Accounts receivable and payables management which enables him to serve clients on timely and qualitatively.
His specialization in implementation knowledge in widely used international accounting software's makes him precious for the organizations.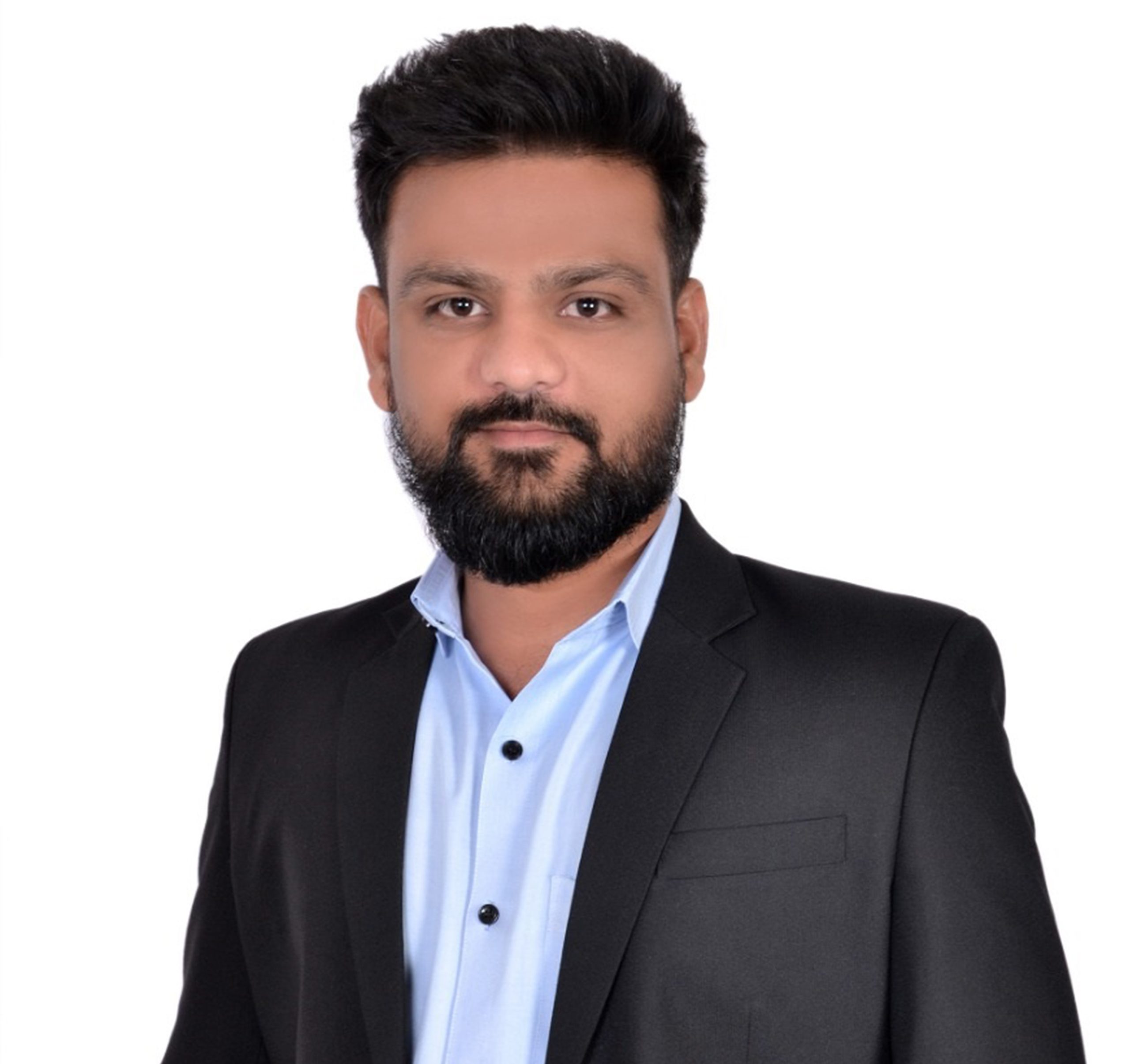 DINESH SUTHAR  
Director – Digitalization
Dinesh Suthar is a Fellow member of Chartered Accountants of India and a commerce graduate with over a decade of industry experience holding Tax and Finance profiles.
While working with Shell Oil and Amazon (India / UK), he has delivered many finance, audit, and tax process automation projects saving thousands of productive hours. He is passionate about new technologies and finding ways to use them for business growth.
At CapActix, he is leading Digitalization team which include Finance Digitization and Tax Technologies.